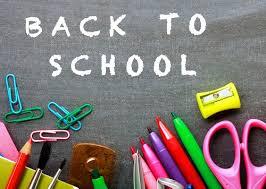 Throughout the summer, I will add important information to this page regarding the 2019-2020 school year.
Next year's Supply List can be found below.
OMS classes begin at 7:40 a.m. All students need to be in their 1st period classes by 7:40 a.m. I will share our new attendance/tardy policy with you soon. Being in class on time is super-important!
You may begin arriving on campus at 7:10 a.m. Breakfast is served in our cafeteria until 7:30 a.m. Students wanting breakfast, and arriving before 7:30, should go to the cafeteria. All other students should report directly to their 1st period class.
Classes this year will be approximately 55 minutes long. Students will have 6 classes in their schedule. They will go to all 6 classes each day.
Dismissal from school is at 2:20 p.m. Students riding buses load at the front of the school. Students being picked up by a family member report to the pavilion behind the school. All students must be picked up by 2:40 p.m., unless particpating in a sport, club, or tutoring session.