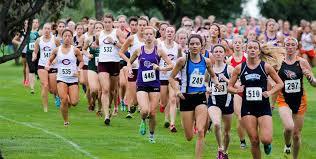 The coaches are ready to begin practicing again. Practice begins today for all runners.
Monday, Tuesday - all runners from 2:20-3:45 p.m.
Wednesday - girls from 2:20-3:45 p.m.
Thursday - boys from 2:20-3:45 p.m.
After much back and forth with the School District of Lee County's desire to move cross country to late Fall/early Winter, OMS will not be participating in the District's cross country intramural program. The move to the volleyball season would exclude our student's from participating in Regionals, and State.
Our coaches are dedicated to providing a high-quality cross country program for our kids. They are looking for large meets we can participate in for September and October.
We apologize for the starting and stopping, and now starting again. We were simply waiting to hear from the District.
Some of you were not aware that cross country was starting again. This announcement was made multiple times on Friday. If your child is participating, but is unable to attend today, they may still come out tomorrow, and for the remaining practices.