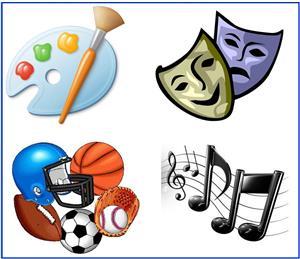 By the end of this week, all current 6th and 7th grade students will receive an elective choice form. These forms should be returned to their homeroom teacher by Wednesday, May 29.
For current 5th grade students at Oasis Elementary and Christa McAuliffe Elementary, elective selection forms will be delivered to 5th grade teachers by the end of this week. Students at OES and CME should return their completed forms to their 5th grade teacher by Friday, May 24.
Also, a PDF copy of each grade levels elective selection form can be found below.
Next year, we are running a 6-period schedule. Students will have 6 periods each day. Each period will be approximately 55 minutes long. This is the same master schedule being used at Trafalgar, Gulf, and Diplomat Middle.
Students in GATE will have a year-long STEM elective. There will be the option to waive the STEM elective for a limited number of students. If you are interested in this, please make a note on your child's elective form.
Also, for a limited number of students, we will make available the District's PE waiver. For some students wanting year-long electives, such as Yearbook, News Crew, TSA, etc., a PE waiver might be necessary.