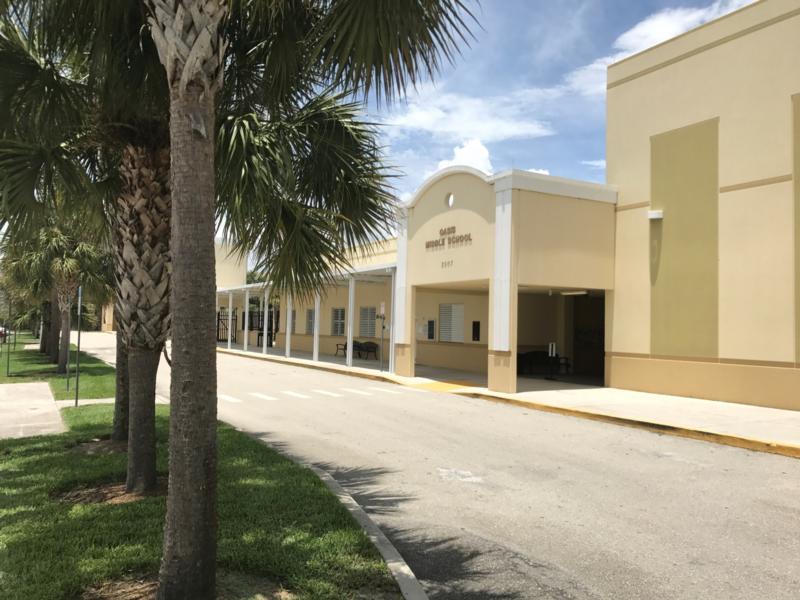 Information Posted by Mr. Hopper...
The PTO Fall Fundraiser items will be distributed to students/parents tomorrow (Thursday, Oct. 25) between 10:00 a.m - 2:00 p.m.
If your child is able to bring the items home with them, you do not need to come to the school. If you have a large order, or just feel more comfortable coming to get the orders yourself, you may do so tomorrow from 10:00 a.m. - 2:00 p.m.
A huge thank you to all families who participated in this year's fundraiser - we greatly appreciate your assistance in raising over $13,000 for OMS!!!
The PTO Meeting scheduled for tonight has been cancelled. We will post a new date and time soon.
RED RIBBON WEEK - next week...
Monday, October 29th: Red Out Day - Wear red to kick off Red Ribbon Week. Students are permitted to wear as much red as they want. No body paint or things that cover their face (like stretchy whole body suits). Anything students put in their hair must be able to be washed out by the next school day.
Tuesday, October 30th: Team Up Against Drugs – wear your favorite team jersey with jeans.
7:50 – 9:10am: LCSO Shakedown Team demonstration for eighth grade in the cafeteria. All eighth grade classes and teachers will be there for the whole period.
12:45 - 1:50pm: MADD of SWFL presentation for sixth grade in the cafeteria. All sixth grade classes and teachers will be there for the whole period.
Wednesday, October 31: Show Good Character, Don't Do Drugs - wear a character shirt with jeans.
1:00 - 1:50pm: CCPD presentation for seventh grade in the cafeteria. All seventh grade classes and teachers will be there for the whole period.
Thursday, November 1: Put a Cap on Drugs – wear a hat with a spirit shirt and jeans.
Friday, November 2: Follow Your Dreams – Don't Do Drugs – wear PJ pants with spirit shirt. Onesies are allowed - shoes must be worn.
Student ID cards are being issued to all students today and tomorrow. These cards should stay at school at all times. Students are expected to wear their ID badges while at school.
While each student was given a lanyard, they may use any school-appropriate lanyard.
Having ID cards will identify which grade a student is in, and, will allow all staff to reward students for positive behavior. Staff members simply scan the bar code with their mobile device and then issue "Iguana Dollars" to the student. Iguana Dollars can be used in our OMS Store at the end of each quarter. They can sometimes be used for entry into special events.
Effective immediately, all vehicles coming onto campus will need to enter through the Oasis High gate.
The Oasis Elementary gate is no longer a point of entry. There is a DO NOT ENTER sign posted on the gate and cones will be set up so parents cannot accidentally try to come in through the gate.
For vehicles exiting through Oasis Elementary gate:
Open - 6:00 am - 8:40 am daily (exit for all morning drop off vehicles and buses)
Open - 11:15 - 11:30 am (exit for VPK)
Open - 12:15 - 12:30 pm (exit for VPK)
Open - 1:35 - 2:00 pm (exit for OHS car line)
Open - 2:20 - 2:50 pm (exit for OMS car line)
Open - 3:10 pm - 4:05 pm (exit for OES car line)
Beginning tomorrow, from approximately 2:45-4:00 p.m., the Oasis Middle School parking lot gate will be open.
This gate is only for OMS parents picking up/dropping off their child for an after school activity (club, tutoring, intramural, etc.). This should allow you easy access to your child, while avoiding much of the traffic from the OES dismissal process.
Each after school activity will provide students with an appropriate vehicle dashboard sign. The paper sign must be displayed in your vehicle for you to gain access to the OMS gate. You will need to have this sign displayed beginning on Monday, Sept. 24.
Changes for dismissal - effective now...
Our student pick-up area will switch to the rear of OMS - the same driveway where students are dropped off in the morning.
All buses will load in the front of the school.
Also, in the interest of safety, and with direction from the Cape Coral Police Department, all bikers and walkers are being held in the media center until the student pick-up line has finished.
We now have an automatic gate at the Oasis Elementary entrance/exit to Oasis Blvd. This gate will typically be closed. All entrance to OMS should be done through the Oasis High gate. You may exit through the Oasis Elementary gate. To activate the gate, you must pull up very close to the closed gate. This will activate the sensor and the gate will open.
Interim Dates, End of Quarter
Interims are given to students; report cards are mailed.
1st Quarter Interims - 9-12-18
1st Quarter Ends - 10-12-18 (45 days)
10-25-18 - approximate mail date of report cards
2nd Quarter Interims - 11-13-18
2nd Quarter Ends - 12-21-18 (46 days)
1-22-19 - approximate mail date of report cards
3rd Quarter Interims - 2-8-19
3rd Quarter Ends - 3-14-19 (44 days)
4-4-19 - approximate mail date of report cards
4th Quarter Interims - 4-24-19
4th Quarter Ends - 5-30-19 (46 days)
6-13-19 - approximate mail date of report cards
Current schedule of club meetings - more clubs coming soon:
Builders Club - meets every other Thursday, including a meeting tomorrow (9-6-18) - Room 205.
TSA - meets every Tuesday and Thursday - Room 204 - 2:20-3:00 p.m.
Photography Club - Room 201 - 2:20-4:00 p.m.
Sept. 5, Sept. 19, Oct. 3, Oct. 17, Oct. 31 - more dates on our website.
Train - Physical Education Training - meets every Thursday - 2:20-3:15 p.m.
Legacy Club - first meeting is Monday, Sept. 17. This group will be raising money for 8th graders to leave a legacy to the school. The club will meet every other Monday. Come get involved with leaving a legacy, while having a great time and meeting new friends.
Book Battle Team - will not meet again until October. Please stop by Room 120 if you are interested in joining our Book Battle team, even if you did not attend the first meeting.
Our Transportation Department is not allowing us to issue any bus passes for the first two weeks of school. Please do not request to ride a different bus home during these first two weeks.
We are an "A" school! Congratulations to all of our students and staff for this awesome achievement. OMS has earned an "A" from the State of Florida for 10 consecutive years! I am very proud of all of you!