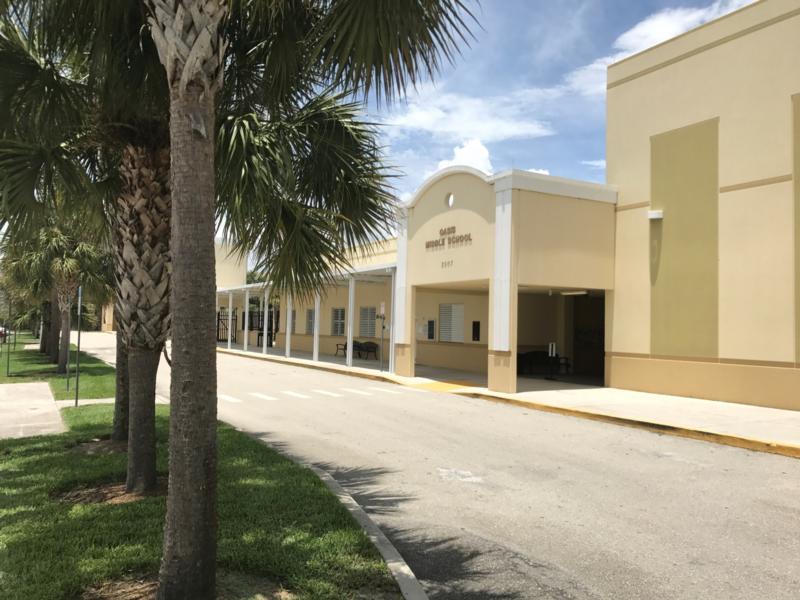 Information Posted by Mr. Hopper...
Summer Office Hours
8:00 a.m. - 1:00 p.m., Monday-Thursday
Report Cards
Report cards are mailed from the District - we have not received a timeline for the mailing.
FSA Scores
Scores will be released in late June. An updated will be posted on this page when scores are available.
Student Schedules for 2018-19 School Year
Schedules will be available to students by Wednesday, August 8, prior to our Open House.
OPEN HOUSE
Open House is Wednesday, August 8.
5:30 - 6:30 p.m. is for 6th grade students only.
6:30 - 7:30 p.m. is for 7th and 8th grade students.
New for this year - spirit gear (t-shirts, hoodies, etc.) will be available for purchase. We will actually have items available for you to take home that night.
2018-19
We will be running a block schedule for students next year.
All students will have a total of eight classes in their schedule - four classes on odd days, four classes on even days.
Each class period will be approximately 80 minutes.
Cell Phones
Check back in the next few days for details on our cell phone policy for next year. I thank you in advance for supporting the changes related to cell phones at OMS. My goal is to provide a safe, supportive learning environment for all students, while allowing kids to be free from the distractions of phones.