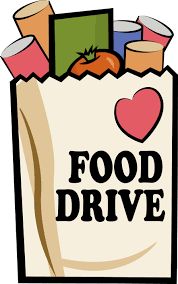 Builders Club (a branch of Kiwanis Club) would like your support on a community project they are sponsoring during the month of March.
For Operation End Hunger, OMS will be teaming up with OES to support Community Outreach Against Childhood Hunger. Donations will be used to help feed some children and families in need at Franklin Park Elementary.
These are the items we are collecting: Peanut butter, jelly, apple sauce cups, fruit cups, pudding cups, granola bars, mini cereal boxes, trail mix, rice & beans, and peanut butter or cheese crackers.
You may send in your donations to your child's homeroom teacher.
Thank you for supporting this most important project!