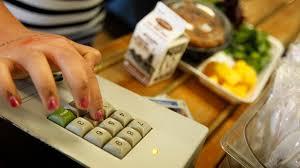 Dear Parents/Guardians:
As a friendly reminder, please make sure your lunch account is paid in full by Friday, May 3rd. This includes:
any outstanding balances you might have.
pre-payment for any additional lunches you wish to purchase from May 6th through May 28th.
Your child will no longer receive a hot lunch if you have a negative balance after Friday, May 3. They will receive a cold sandwich and a milk.
Hot lunch will not be served on early dismissal days of May 29 and May 30.
REFUNDS
If your student will not be returning to our school system next year, please contact your school's cafeteria to issue a refund before May 20.
Please contact us if you would like lunch money transferred from a student leaving the system to a student staying in the system. You may also donate the balance to the school to be used for other student's lunches as needed.
Thank you for your cooperation in this important matter.
Sincerely,
Danielle Jensen
Director of Procurement and Food Service