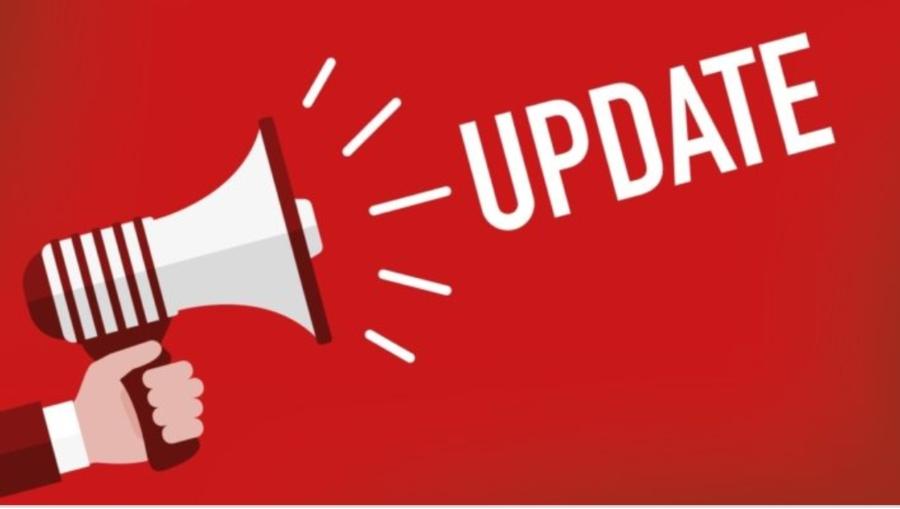 Latest video update from Mr. Hopper -
This is the home site for all information related to Distance Learning at OMS.
Question

Answer

Who can receive meals from my location?

All

children aged 18 or younger

can receive meals at any meal service location

No requirement exists for a child to attend your school, or even a Lee County School.

For example students attending other schools, toddlers, charter students, and private school students are all eligible for meals

Must children be present to receive meals?

No. Initially USDA required children to be present, and has since removed that requirement

Must identification be provided to receive meals?

An "ID" is not required. For example, toddlers not in school would not have an "ID"

We are very flexible as to what may be presented as

evidence of eligibility

Examples of evidence

includes: parent pickup placards, report cards, student ID number, school ID card, backpacks, pictures of children on their phones

.

What can school based Administrators do to help with meal distribution?

Encourage positivity with staff, students and parents during meal service!

Assist with traffic control. High volume locations can have a radio checkpoint to call ahead to the distribution stand, informing of the number of meals to serve per car

An SRO is scheduled to be present at each serving location, and they assist with traffic control and social distancing

Notify your students that meals are available

. Provide the schools providing meals.

Advise FNS what locations you recommend be served by bus. We are adding bus stops near communities and in remote locations, at the recommendation of Principals and Transportation

Where are meals served?

Meals are served grab n go style on bus ramps

– similar to a drive thru

If needed, a walk up distribution point can also be established. We request Principal input on this decision

Are you only serving meals at schools?

No. We are serving at many community locations; and by bus at locations identified by Principals and the Transportation Dept as communities where many students live and may not be close/convenient to school

What's in the bag?

Currently

2 meals are in each bag – a breakfast and a lunch

Can students eat on site?

No.

Meals are for consumption at home

What is the plan for April 10 and 13 when schools are scheduled to be closed?

USDA authorizes food service during "unanticipated school closures"

We are determining what service will be provided when schools were scheduled to be closed, such as distributing extra meals on Thursday April 9
A few additional items:
The District website provides the most up to date, published information on meal service times and locations:
https://www.leeschools.net/parent_portal/covid-19/meal_pick_up_sites
Meals are currently served from 9:00am – 12:30pm at school and community locations, and as advertised on the website at bus service locations.
Demand drives service locations.

We anticipate serving at 7 additional schools starting Tuesday April 14. The new school sites

are:

Gulf Middle, Hancock Creek Elementary, Harns Marsh Elementary, Island Coast High, J Colin English Elementary, Mariner High, &Tanglewood Elementary

3 new mobile feeding routes are being planned in coordination with the Transportation Services Department, with the intent to launch April 14 also.
Email your child's teacher if you need a Google Classroom code.
Just before each teacher's Zoom meeting, they will share the meeting link with students in Google Classroom.

https://www.youtube.com/watch?v=guvX185sWZc - Answering a Few Questions Regarding Virtual Learning - 3-26-20 (FAQs for Parents - see below)
https://youtu.be/mQwU62csAYU - Virtual Learning Details - 3-25-20
https://www.youtube.com/watch?v=dFvoV5hvz7I&t=4s - First Video Update - 3-20-20
Teachers will have content posted in their Google Classrooms beginning Monday, March 30.
As always, questions about assignments and grading should be directed to your child's teachers.
We do expect every student to participate in the learning activities provided by teachers.
Activities will be loaded by Monday morning each week by teachers.
Students must at least "check in" with each teacher by Thursday, 12:00 p.m.
Students will have until Sunday at 12:00 p.m. to complete the assignments.
Teachers will have at least one grade entered into Focus by Wednesday of the following week.
All core teachers will have two times each week where they will be available for 30 minutes using Zoom. A link to each meeting will be posted in each teacher's Google Classroom just before the actual meeting begins. All students should sign in using their first and last name.
If you are not familiar with Zoom, please understand this is a video/audio platform allowing teachers to interact with students in real-time. If you have a school Chromebook, the camera is now activated.
You might want to have the camera covered until you are ready to use the device. Also, always be sure to fully exit out of the Zoom meeting to ensure the video and audio have closed.
We expect teachers to provide at least two hours of work per subject, per week.