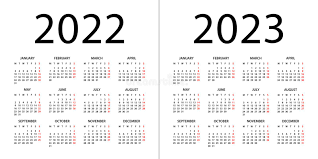 Thank You!
The administrative team at OMS truly enjoyed seeing so many of you at our Jan. 20 Open House.
Thank you for taking the time to tour OMS, and for considering us as your middle school family!
21-22 Bell Schedule
Student Schedules in Focus
Student schedules will be available in Focus in early August, just before Meet Your Teachers Night.
Before accessing your child's schedule, please be sure to complete all required forms in Focus.
For information on how to access Focus, please use this link: Focus for Parents
School Supply List - 2021-2022
The Supply List for 22-23 will be posted here later this school year.
Uniform/Dress Code Policy
Uniforms can be ordered from Sallee Promotions - https://omsuniforms.itemorder.com/sale
Remember, this year, all shirts should have the new OMS logo. All of our vendors have the new logo. Also, our colors are purple, green, gray, and black. All of our vendors know which colors are acceptable.
After Care Program
Please see the two attachments below for details regarding our fee-based after care program. The program is available every regular school day from 2:20 - 4:20 p.m.
For specific questions, please contact our after care program director - Rose Foster - [email protected]
Bus Request Form
If you have not completed the form to request bus transportation for your child, please complete the form below. Transportation cannot be guaranteed for the first two weeks of school.
New form coming soon for the 2022-2023 school year.
The City of Cape Coral Oasis Charter Schools Transportation Department We are now accepting Bus Transportation Request Forms for the 2021-2022 school year. The Deadline to submit your Bus Request Form for the upcoming school year is June 28, 2021 at 5:00 p.m. All families must submit a new Transportation Request Form each year. This includes students and families currently riding the bus. All Bus Request Forms will be in an electronic format and can be located on your child's school website. Please be advised, there is no guarantee that seats will be available for all who apply. If you have applied beyond the deadline or during the school year, we will accept your request; however, there is a 2 to 3-week timeline to process your request and seating may be limited. Oasis Charter Schools only transport students to his/her primary residence listed in FOCUS. Each parent/guardian, upon enrollment, is required to establish a primary residence based on the requirements for school admission. The Oasis Charter Schools do not provide busing to daycares, family daycare homes, after school activities (with the exclusion of the Youth Center), or the homes of extended family members. Your child must be enrolled in the Youth Center Program to receive busing to the Youth Center. Although we are sympathetic to the potential and realistic problems of shared residential custody of the child, we must adhere to proper procedures. It is the responsibility of the parents, not the Oasis Charter Schools, to transport a child to two residences. Students will only be assigned to one bus stop within our system. Students will receive their route number, as well as pick up and drop off times, in their "Open House Packet" or you may contact your child's school for routing information. As we prepare for the return to school, we anticipate a safe and pleasant transportation experience. We will continue to implement the recommended safety procedures on all our buses. We are committed to keeping you informed, and we will post any updated transportation information on your child's school website. Thank you for choosing the City of Cape Coral Oasis Charter Schools, we are honored to serve you!
Academic Courses, STEM, and Electives
Core subjects are taught by highly qualified teachers, and the work has appropriate pacing and rigor, and engaging lessons based on the levels of the students. The standards taught for all classes within a grade level are the same, regardless of being intensive, advanced, or GATE. We will be looking at STAR data to help us create our classes. In some cases, we will look back to prior year's FSA scores, if the STAR data is not conclusive. For our incoming 6th grade students, we have received the STAR data for both reading and math from OES and OEN.
STEM PROGRAM:
We have greatly expanded our Science, Technology, Engineering, and Mathematics (STEM) courses. We are excited to give more students the opportunities to participate in STEM courses - things like Robotics, Underwater Robotics, Coding, Cybersecurity, and Green Technology (aeroponics), just to name a few.
ELECTIVES:
We will try our best to place students into electives they have self-selected. Elective changes will not be made at the beginning of the school year.
Intramurals - Middle School Sports
Middle school sports will be held this year. Our students will have the chance to compete against other schools in Lee County.
Basketball is typically the first sport, followed closely by Cross Country.