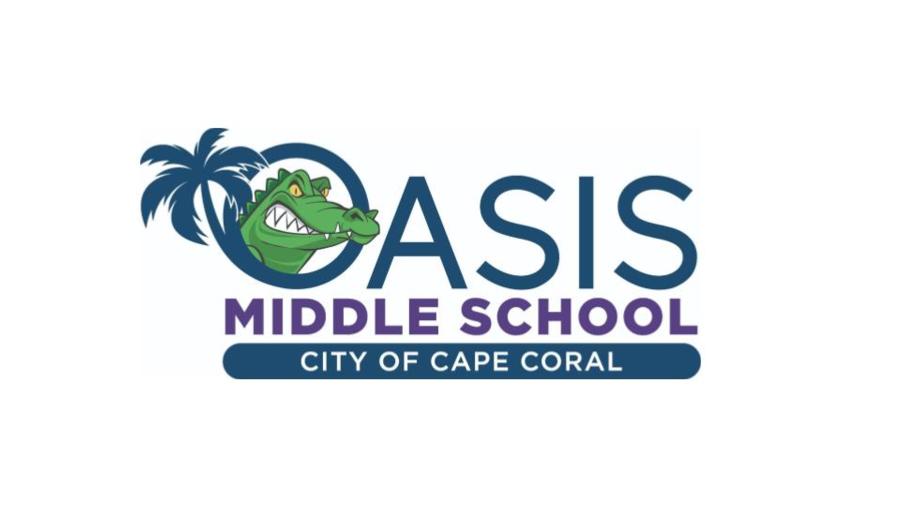 Enrollment Information
Enrollment Information - for students not currently at Oasis Elementary North or South.
Students currently enrolled at Oasis Elementary North or South automatically have a seat at Oasis Middle. No further action is required.
Transportation Request Form 23-24 School Year
Oasis Charter Schools- Transportation Request Form 2023-2024
Our school system offers limited bus service for students who live in the City of Cape Coral. Routes, pick-up and drop-off times, and locations will be developed prior to the start of school. Parents will receive notification of their student's bus assignment when it becomes available. Students can only be assigned to one bus stop within our system at the address listed in Focus.
Students must ride the bus at least 15 days per month to continue to have a seat or the student's seat will be revoked due to high demand for student ridership.
The Form below will NOT work using a cell phone, please use a computer or tablet.
Transportation Request Form is now open. The Form will close at 5:00pm on June 23, 2023
, to guarantee transportation for the first day of school. If you miss the deadline, transportation cannot be guaranteed for the first two weeks of school.
Transportation Request Form:
https://forms.gle/W1kCikqXPVoxYuTx6
Thank you,
Transportation Department
239-424-6100 Ext: 7417
22-23 Bell Schedule
COMING SOON!
22-23 OMS Student Handbook
COMING SOON!
Student Schedules in Focus
Student schedules will be available in Focus in early August, just before Meet Your Teachers Night.
Before accessing your child's schedule, please be sure to complete all required forms in Focus.
For information on how to access Focus, please use this link: Focus for Parents
School Supply List - 2022-2023
After Care Program
Please see the two attachments below for details regarding our fee-based after care program. The program is available every regular school day from 2:20 - 4:20 p.m.
For specific questions, please contact our after care program director - Rose Foster - [email protected]
Academic Courses, STEM, and Electives
Core subjects are taught by highly qualified teachers, and the work has appropriate pacing and rigor, and engaging lessons based on the levels of the students. The standards taught for all classes within a grade level are the same, regardless of being intensive, advanced, or GATE. We will be looking at FAST data to help us create our classes. In some cases, we will look back to prior year's FAST scores and STAR data if necessary. For our incoming 6th grade students, we will receive FAST and STAR data for both reading and math from OES and OEN.
STEM PROGRAM:
We have greatly expanded our Science, Technology, Engineering, and Mathematics (STEM) courses. We are excited to give more students the opportunities to participate in STEM courses - things like Robotics, Underwater Robotics, Coding, Cybersecurity, and Green Technology (aeroponics), just to name a few.
ELECTIVES:
We will try our best to place students into electives they have self-selected. Elective changes will not be made at the beginning of the school year.
Intramurals - Middle School Sports
Our students will have the chance to compete against other schools in Lee County.
Basketball
Cross Country
Volleyball
Soccer
Golf
Tennis
Track
Clubs
National Junior Honor Society (NJHS)
Technology Student Association (TSA)
Garden Club
Student Council
Art Club
Musical Theatre
Clubs offered change each year, as any club can be added based on student interests.